E.C.A. SEREL in Cambuild 2015 Fair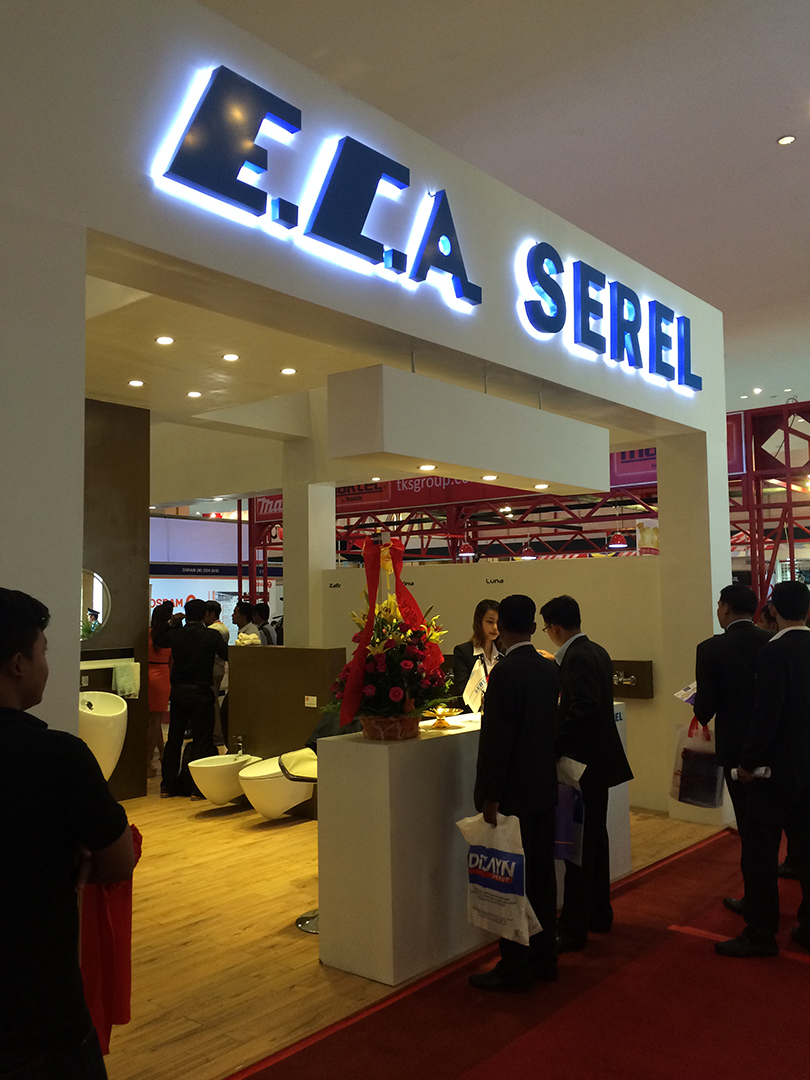 Elginkan Holding participated in Cambuild 2015 Fair held in Cambodia / Phnom Penh between 10-12 September 2015 with E.C.A. SEREL branded products.
E.C.A. SEREL stand in the fairground was opened by İlhan Tuğ (Republic of Turkey Cambodia Ambassador), Elginkan Group Chairman Gaye Akçen and Krasna Cham, daughter of Cambodia Minister of Industry and Handicrafts.
E.C.A. branded fittings and SEREL branded sanitary ware products were displayed in E.C.A. SEREL stand at the size of 108m2 in Cambuild 2015 Fair, which the company participated also last year. Emphasizing Serel Hygiene + technology, E.C.A. SEREL stand attracted intensive attention of the visitors.
Besides, E.C.A SEREL stand was granted Best Stand Award and Platinum Sponsorship award in the fair.