E.C.A SEREL is in Italy Cersaie 2015 Fair with its New Products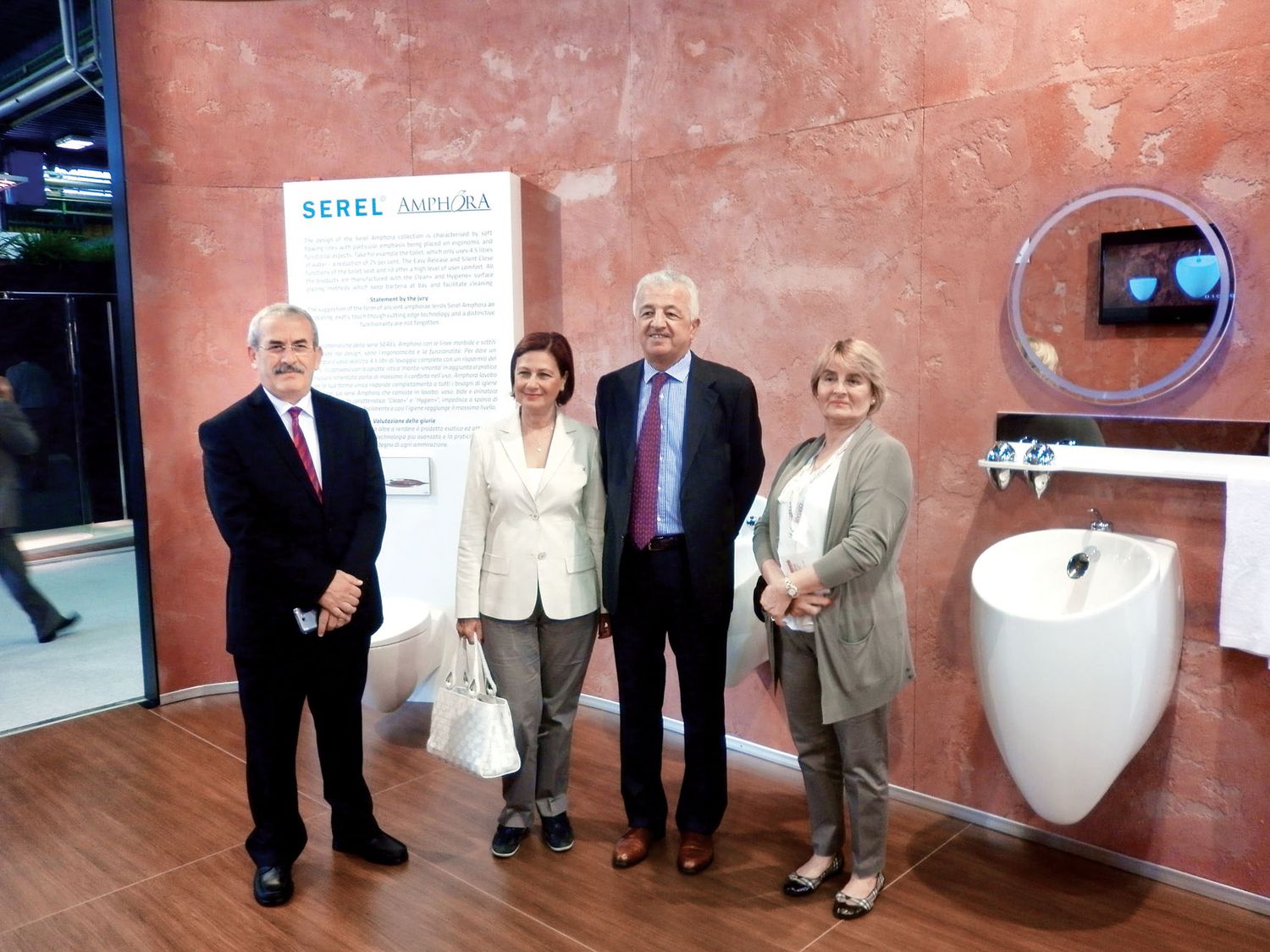 E.C.A. SEREL participated in Cersaie 2015 Fair organized in Bologna / Italy between 28 September - 02 October 2015 with its construction products.
International Cersaie Fair is a fair organized every year to follow the improvements in World's ceramic sector and hosts the sector representatives and sector professionals.
E.C.A. branded faucets valves and SEREL branded sanitary ware products were displayed in Cersaie Fair, one of the most important and prestigious fairs of the world in which the future trends and fashion of ceramic and bathroom sector are determined.
More than 600 Italian participants and more than 300 participants from approximately 40 other countries took part in the fair organized in Bologna Exhibition Center having 166.000 m2 exhibition area. Being one of the biggest fairs of the sector, Cersaie Fair hosted more than 100.000 visitors. Most of the visitors were architects, contractors, wholesalers, consultants, government officials and end users.
E.C.A. SEREL stand came into prominence with its specially designed 100 m2 stand with three sides open and wide product range in the fair.
E.C.A. branded award-winning sink-bathroom faucets and showerheads Luna, Mina, Primemix Plus, Star, Zafir Series, Technological and Colorful Products and award-winning SEREL branded sanitary ware products 4Life, Wave, Purity, Sapphire and Rita series displayed in our stand attracted the attention of the visitors and were presented to the taste of the sector professionals and Serel Hygiene+ technology was introduced.