E.C.A SEREL in Dubai Big 5 Show 2015 Fair…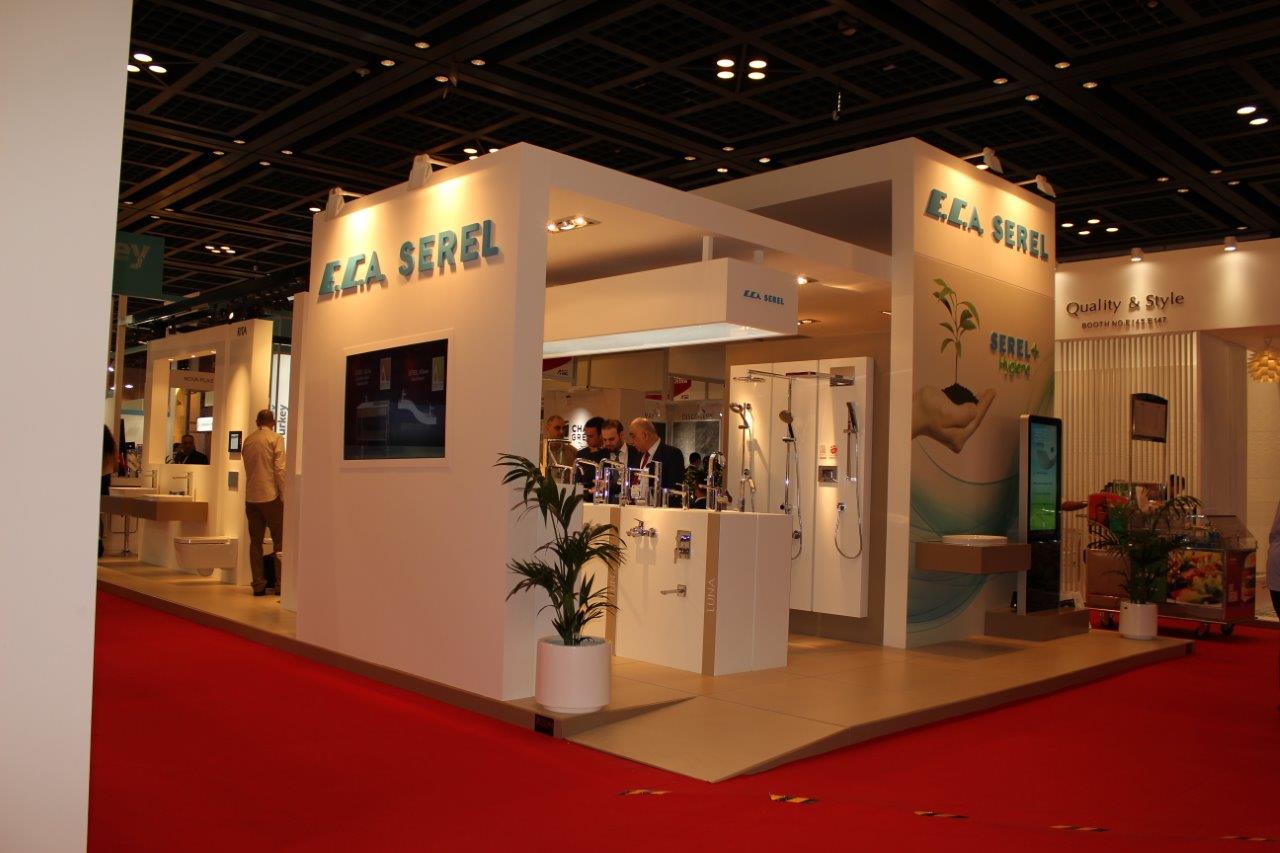 Eleks Dış Ticaret A.Ş. participated in Dubai Big 5 Show International Construction and Construction Materials Fair organized in Dubai / United Arab Emirates for 37th time between 23 - 26 November 2015 with E.C.A. SEREL construction products.
Participating companies from total 67 countries especially Turkey, China, United Arab Emirates, South Korea, Germany, Saudi Arabia, Spain, France, Belgium, Egypt and India had the opportunity to exhibit their products for 4 days in DUBAI BIG 5 International Construction and Construction Materials Fair, one of the most important fairs of UAE in construction and building sector.
282 Turkish companies participated in the fair and exhibited their products. Total 3.104 companies from all over the world participated in the fair organized on an area of 113,526 square meter in Dubai World Trade Center, which is the most important fairground of the city; and 81.500 persons visited the fair.
E.C.A. SEREL stand where E.C.A branded armatures, valves and SEREL branded sanitary ware products are exhibited came into prominence with its 72m2 specially designed construction open on all sides and wide range of products. Besides, it proved its brand power in Dubai with the advertising in the fairground.